Learn and watch as Jo Ann receives Botox Injections from Dr. Rebecca Glasser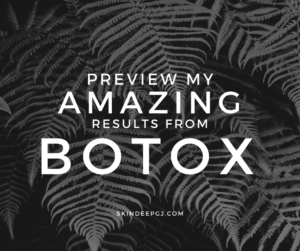 When you think of BOTOX, an image of a person, with a surprised look on their face who is unable to move their eyebrows, may appear in your mind.  But the reality is much different from the comedic images portrayed on TV.
Receiving BOTOX from a trained professional, like Dr. Rebecca Glasser from Bellezza Laser Aesthetics, is essential to getting the precise, custom results you're seeking.
---
In this first video, Jo Ann and Dr. Glasser discuss the basics of BOTOX and preform the injections.  Take a look!
In this second video you can see the amazing results of the BOTOX treatment.
Have you been thinking about BOTOX?  Contact me today to discuss how to add this to your skin care regimen.
See these and all my other skin care videos here.