Newsletter
 Skin Deep Specials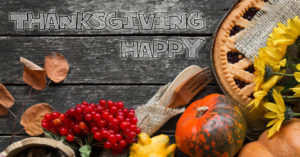 VACATION NOTICE:
Skin Deep will be closed Nov. 22-29 and Dec. 22-27
Please be sure to tell your friends and family that Gift Certificate orders are available online ONLY during this time. They will not be for sale or pickup at the office while I am gone.

Pumpkin Facial is Back!
Welcome to Fall and the beginning of the holiday season. We welcome beautiful warm days with cool nights and excellent hiking conditions. I hope all of you are out enjoying the last few days of this glorious season.
Skin Deep is offering its infamous Pumpkin Facial. Available-only this time of year.
Enjoy the Honey-Pumpkin Soufflé Facial for $60
Enjoy a spicy whipped honey sea salt exfoliation, while you are painted in a whipped, organic pumpkin puree and nutrient mask that imparts 12+ nutrients and minerals to the skin as it soaks in. Enjoy a satiny massage and delectable anti-aging treatment during this 60 min indulgence.
WHAT IS NEW?
Try and enjoy the new all-in-one beauty revolution, Lira BB Crèmes. This can be used as your daily moisturizer, SPF 30 sun protection and full coverage flawless foundation. These formulas are full of anti-aging ingredients and are anti-inflammatory creating the perfect solution for sensitive skin and a foundation. You are going to love this all in one product.
Contact Jo Ann today to find
out which color will suit your skin tone best.
Key Ingredients:
SPF 30 with zinc and titanium mineral spf
Indian Pennywort
Swiss Apple Plant Stem Cells
Grape Plant Stem Cells
Vitamin A, C & E
PLEASE NOTE PROCEDURAL CHANGES AT SKIN DEEP
All product orders and gift certificates are ONLY available through me and MUST be called in prior to your appointment for pickup that day. They are no longer available at the front desk.
You may also PURCHASE GIFT CERTIFICATES ONLINE or by calling 970-250-9249. I will be happy to arrange your order for pickup and/or delivery.
I will text you the total. Checks and cash are always appreciated. If you choose to use a credit card, your information may be safely placed on my Voicemail prior to your arrival. I will always text you back and let you know the total of your order and when it is available for pickup. Your cooperation is greatly appreciated.
Thank you for your support of local business. I appreciate you and look forward to exceeding your expectations.
---
525 North Avenue, Grand Junction CO 81501, 970-250-9249