AFTER 4 YEARS, I AM EXCITED TO OFFER THESE CUSTOMIZED FORMULAS TO ENHANCE YOUR PERSONAL SKIN TYPE
Prajna – [PRah-zha-nuh]
Based on holistic wisdom, we are better together, and nothing exists by itself.
Prajna energizes oneself to lead a value-based life to recognize the need of those around us and to act with love as a citizen of the world.
Prajna personal care products are curated elixirs to enhance your individualized skin type.
Prajna is an eco-conscious skincare encompassing:
Therapeutic effectiveness
Formulated to optimize results
Uncompromising purity
Phyto-origin and scientifically validated actives
Responsible ingredient sourcing and sustainable packaging
Environmentally friendly solutions
Cruelty free
Eco-friendly manufacturing
Committed to the application of ethical and sustainable practices within the beauty industry.
A portion of all Prajna sales will be donated to the Rescue a Reef | University of Miami. This amazing program is building coral reef babies and planting them in our oceans.
Prajna is a proprietary brand that I have created and will be offering to my clients via my new web store and in person at Skin Deep. You will enjoy easy shopping at skindeepgj.com early next week!
---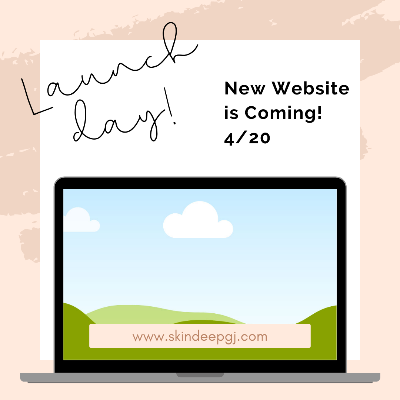 Please enjoy browsing through the online store and services menu.
I would like to thank the amazing team working on this project with me. Val Stow – My webmaster extraordinaire and manager of all 'techy' things at Skin Deep. Mike Hallberg – Arteest as he likes to be known, for creating the branding, label/logo design, catalog, and photography of Prajna. Without these two very specialized and gifted souls, Skin Deep would not be functioning in the 21st century. THANK YOU!
---
Covid Compliance Update
Mesa County Health Department has been a true leader throughout this pandemic for business guidance and safety regulations. As many of you know, I was one of the first businesses to offer a 5 Star Variance Safety Rating. It has been an honor to serve you throughout this past year and to provide you with a safe and comfortable skin care experience.
Working directly over everyone's mouth and nose during a respiratory pandemic has been quite a brutal and hard challenge. Mesa County is now providing an open attitude so each person and business may choose how they want to proceed during this pandemic. Because of the nature of working directly over your nose and mouth, nothing at Skin Deep will change. Your safety is still my #1 concern.
I have many clients that are immune compromised or caring for someone who is. I will continue to take every single precaution to ensure that everyone feels welcome and safe to enjoy my services.
Skin Deep will remain in the 5 Star Variance Program offered by the Mesa County Health Department. I still have regular inspections and protocols that are required to maintain this certification. When you visit the studio, masks are required to enter.
Many of the other protocols that I follow will be maintained. As science continues to evolve, we will learn more and as herd immunity or vaccinations rates increase the pandemic will become easier to navigate.
I want to thank each and everyone of you who entrusted me with your safety during the past year. Your support and commitment to quality skin care, kept this small business owner in business. It was an awfully hard and difficult year; your love and support has been a true blessing and I am very thankful.
Now let's plant some flowers and enjoy this gorgeous time of year.
Blessings, Jo Ann