SKIN DEEP IS LOCATED AT
NEW MAY 2023!
529 E. Grand Ave #D
Fruita, CO 81521
BY APPOINTMENT ONLY – ALL 1ST TIME GUESTS MUST SCHEDULE A CONSULTATION PRIOR TO RECEIVING ANY SERVICES
Skin Deep Full Service Skin Care Treatments
At Skin Deep, I offer you the experience of over 30 years of advanced training and skin care specialties, fully customized to obtain your individual skin care goals.  Certain services I provide require a Medical Director and I am proud to enjoy the support of Dr. Adam Baker, MD – Grand Mesa Plastics and Rejuvenation 970-644-3800.
---
SKIN DEEP CONSULTATION 45 min $25
Consult with Jo Ann and experience skin care as never before. Jo Ann will provide a clinical evaluation of your skin, products, and overall health. You will leave with a fully customized skin care plan. We will set goals together to achieve lasting results. Required for all new guests. Please bring your current skin care products with you to your consultation. All minors must be accompanied by a legal guardian or parent during the entire appointment. 
THE ACNE SOLUTION 45 min $85.00
A treatment to soften the not-so-sweet edges. This is an excellent deep pore cleansing facial for anyone suffering with acne, especially teens. Fully customized deep pore cleansing, dis-incrustation using galvanic current and enzyme therapy masks, extractions, hi-frequency (to minimize bacteria), acne control mask, beta-hydroxy toner, acne solution moisturizer and sunblock. All minors must be accompanied by a legal guardian or parent during the entire appointment. 
TOTAL LOVING CARE 60 min $85.00
Enjoy a moment of sweet relaxation and comfort. This tender loving care facial is for oncology patients. Immerse into a refreshing and gentle skin treatment. The TLC will moisturize, soothe, and condition stressed skin from harsh chemotherapy and radiation treatments. You will feel calm and relaxed with this total body recovery and hydration that just isn't served anywhere else.
SKIN DEEP SIGNATURE FACIAL 70 min $95.00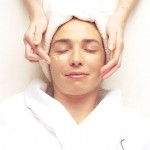 Let your beauty blossom. Freshen your complexion with this Skin Deep Customized treatment. Enjoy, deep pore cleansing, sonic skin cleansing, customized enzyme therapy mask with steam, skilled clinical extractions, aromatherapy massage, customized mask, anti-aging serum, toning, moisturizer & sun protection. This treatment is not recommended for sensitive skin types (please see the Soothe & Smooth Facial). Herbal eye pads & foot/hand massage. Purchase a series of 4 treatments and save $40.
Book Now Buy Series of 4 – Select 'Packages' Tab Give as a Gift
CUSTOM-I-ZED ZENSATION 90 min $135.00
Includes Ampoules, Jelly Masks and More
Jo Ann will custom blend your specialized treatment according to your skin condition. This fully loaded facial incorporates many choices created from Vitamin C, Oxygen Rx, Algae's, Mud's, Brightening, Chocolate, Spices & Herbs, Ampoules and more -OH MY! This Zensation Facial promises layers and layers of skin glowing goodness. This is a perfect way to kick off your day!
OxyGeneo 3-1 FACIAL 90 min $175
What makes OxyGeneo a super facial? OxyGeneo provides 3 effective facial treatments simultaneously. It combines gentle exfoliation, natural skin oxygenation, and a deep facial rejuvenation with the infusion of essential revitalizing nutrients. Breakthrough technology provides superior anti-aging results by treating the skin at a deeper level. Exfoliate, Infuse, and Oxygenate your way to youthful skin. This treatment will plump and hydrate, restoring a renewed and  youthful glow. Revitalize dull complexions, minimize the appearance of wrinkles, improve skin cell production, and reduce appearance of pigmentation. Safe for ANY skin type!
Book Now Give as a Gift Buy Series of 3 – Select "Packages" Tab
SOOTHE AND SMOOTH THE REDNESS  90 min $135
The most advanced esthetics treatment for rosacea, dry, hyper-sensitive skin types. Enzymes are used to break down the dehydrated surface cells followed up with a Lucas Championniere treatment with hyaluronate a cooling mist vs steam. Light extractions, gentle massage and nutrient rich mask made with Boswellia Serrata; Mushroom Bio Complex; Cucumber extracts; Arnica and Aloe. You will love the calming effects of this treatment.
EYE SURRENDER $25.00
Stop the crow's feet, please! Never have the eyes been so pampered…visible results from the very first treatment. By delivering a high concentration of marine collagen & marine elastin for outstanding absorbency, this treatment is proven effective to protect your skin against premature aging, smoothing wrinkles and tightens the skin around the eyes, reducing puffiness and dark circles.
This is not a stand-alone service but may be added to any Skin Deep facial treatment.
Book Any Facial then Add Eye Surrender
RENEW AND REFINE MY BACK 60 min $100.00
Invigorating treatment to pep up your back complexion. Steaming compresses of pore refining essential oils will cleanse, exfoliate, and refine the skin on your back. Be bare and confident and enjoy this rejuvenating delight. Treatment includes Deep pore cleansing, enzyme therapy mask with steam, extractions, massage, customized mask, and alpha hydroxy treatment.
EYELASH AND EYEBROW TINTING $18-$25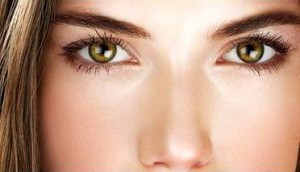 Nothing is more important than enhancing the beauty of the eyes, achieving beautiful eyebrows and luminous lashes is possible for everyone! While the results may vary, just like regular coloring a touch-up may be necessary between 4-6 weeks.
Book Brow Tinting Now Book Brow/Lash Tinting Combo Now
Book Lash Tint Now Give Any Tinting as a Gift
PARAFFIN TREATMENTS $10.00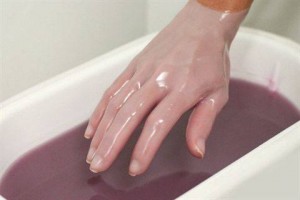 Your hands will be massaged with essential oils and wrapped in warm wax. You will then enjoy the warmth of heated mitts for a truly luxurious deep moisturizing treatment.
This is an add of service to any treatment.
Book Any Service & Add Paraffin Treatments
Waxing
Waxing Recommendations
Waxing services may not be performed on clients who are taking Accutane, Retin-A, Renova or Antibiotics, Insulin injecting diabetics, steroid drugs, or any blood thinning medication, due to the sensitivity these products cause to the skin. Hair growth must be approximately 1/8″ in length or 2 to 3 weeks of hair growth to receive waxing services. Please allow 24 hours pre/post sun exposure. If you are planning for a special occasion, I recommend that you schedule your waxing service 3 to 5 days before your event or departure.
FACIAL WAXING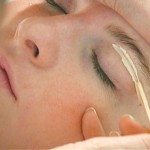 BROW $15
LIP $12
LIP & BROW $25
LIP & CHIN $20
CHIN $12 FACE $35
BIKINI $35
BRAZILIAN $60
Rejuvenation/Resurfacing Treatments
COLLAGEN INDUCTION THERAPY AKA MICRO-NEEDLING 75 min $300
A consultation is required BEFORE scheduling. Re-condition Kit/SPF required for post care (not included in treatment price). Collagen induction therapy, aka micro-needling, is a cosmetic procedure that involves repeated puncturing of the skin with tiny, sterile needles. Appropriate for all skin types, it results in the formation of new collagen and a smoother, firmer skin tone. Micro-needling is most often used on the face to address fine lines, acne scarring, pigmentation, and skin texture but may be used anywhere on the body. Neck Treatment =$250; other body areas are priced per consultation.
Book Now  Book a Series of 4 and Save – Select 'Packages' Tab
HYDRO-REJUVENATION-BIO BRASION TRINITY    75 min $175.00
A consultation is required BEFORE scheduling. Re-condition Kit/SPF required for post care (not included in treatment price). Antioxidants and skin nourishing high potency serums are vortex-infused into the skin, while impurities are simultaneously removed. This 3-step powerhouse treatment includes – extractions and a customized mask. Effective for most skin types. Not acceptable during pregnancy. Must discontinue all retinols for 1 week pre-and post-treatment. Not for inflamed rosacea, overly reactive skin, active or inflamed acne lesions. Bio-Brasion Trinity is recommended in a series of 4 treatments 2 weeks apart.  Watch Treatment Videos Here.
Book Now Give as a Gift Buy Series of 4 – Select 'Packages' Tab
Purchase a Series of 4 Treatments for $595.00
SMART PEELS BY LIRA – RESURFACING     45 min $190.00
LITTLE TO NO DOWNTIME! A consultation is required BEFORE scheduling. Kit/SPF required for post care (not included in treatment price). Peeling with benefits for all skin types. The new generation of peels offering light sloughing with little to no downtime. Each peel is perfectly customized to your skin type and condition. Weather you are looking for pigment reduction, acne improvement or pro-aging, these new re-surfacing solutions will provide the results you are looking for. Blended with botanicals, herbal solutions, plant based stem cells. A consultation is required prior to scheduling. 
Book Now Give as a Gift Buy Series of 4 – Select 'Packages' Tab
Purchase a Series of 4 Treatments for $640.00
MICRODERMABRASION 45 min $135.00
A consultation is required BEFORE scheduling. Re-condition Kit/SPF required for post care (not included in treatment price). Rejuvenate your skin and increase your collagen production with Microdermabrasion. Most people require a series of 4 treatments every 10 days to receive optimum results. Although a single treatment will benefit and restore beautiful radiant skin. Microdermabrasion is based on mechanical exfoliation, the results are immediately visible after the first treatment, making way for smooth, softer skin and a refreshed complexion. This is non-invasive skin rejuvenation will initiate cellular regeneration in the form of collagen. A skin lighting agent will be used prior to the treatment to assist with hyper-pigmentation. Extractions, a calming mask, and sunscreen will be applied post treatment.
Book Now Give as a Gift Buy Series of 4 – Select 'Packages' Tab
Purchase a Series of 4 Treatments for $460.00
DERMAPLANING WITH MICRO PEEL $135
A consultation is required BEFORE scheduling. Re-condition Kit/SPF required for post care (not included in treatment price). A dermaplane/epidermal leveling treatment with light AHA exfoliant/hydration ampoule or mask. This treatment will eliminate "peach fuzz" and assist in the removal of dead skin cells allowing a jump start for skin renewal and allowing a nutrient infusion to follow. The results equal smooth skin, which promotes a flawless make-up application. This a a collagen stimulating treatment that aids in the treatment of hyper pigmentation. Treat your skin to true radiance.
SWICH RESURFACING TREATMENT – Series of 6 for $720
A consultation is required BEFORE scheduling. Re-condition Kit/SPF required for post care (not included in treatment price). Circadia's signature resurfacing treatment is a unique alternative to chemical peels that takes advantage of the skin's natural repair mechanism without causing damage. This treatment imparts an immediate boost to the look and feel of aging skin. Brightening and pigment reducing. Excellent for aging, mature, hyperpigmentation, clients over the age of 37. Safe & gentle with little downtime. Achieve excellent results with a series of 6, 10 days apart for $720.
 LED Treatments
LED LIGHT THERAPY FACE & BODY (Treatment times will vary) $45
LED treatments help minimize the appearance of fine lines and wrinkles, reduce the appearance of dark spots. sun damage, acne and improve the overall look of the skin. Available for head-to-toe therapy's by emitting these wavelengths: Blue = Acne; Red and near-infrared = aging skin, arthritic pain, joint pain, stiffness, and muscle tension & spasms.
REVITALIZATION AHA TREATMENT 60 min $85
Enjoy an AHA/Cherry Peel with Red Light LED Collagen enhancing therapy This is a powerful treatment to exfoliate devitalized skin and ignite true radiance. This aromatic treatment contains natural antioxidants and collagen boosting actives derived from cherries. LED. When LED is combined with other beauty treatments, it can create significant improvement in brown spots, fine lines, and advanced aging.
Customized Gift Giving
Skin Deep Gift Certificates are the perfect gift for any occasion. Single treatments or a customized package are available upon request. The perfect gift! CLICK TO PURCHASE A GIFT CERTIFICATE.
Mission Statement
Skin Deep is committed to offering clients the latest in non-surgical clinical esthetic technologies and techniques. My services are delivered to the highest standards available. I promise to offer only the safest, most efficacious treatments and procedures providing you with high quality, services, and products. Skin Deep provides an environment that is clean, comfortable, and relaxing for both men and women. It is my goal to provide you with knowledge, comfort and personalized attention, creating a memorable and rejuvenating experience. I enjoy building an enduring and rewarding relationship with you, my client and the community, through knowledge, wellness, and superior service.
Salon Etiquette
A 24-hour cancellation notice is requested, or a full-service fee will apply.
If you are feeling ill, please wait until you are well before rescheduling, I ask that you do not come into the studio. If you have spoken to me, there will be no cancellation fee for illness. All precautions are being taken for your safety and the safety of others. If you are late to your appointment, this time will be deducted from your scheduled service time. If you are 15 minutes late, your appointment will be cancelled, and a full-service fee will be charged. Thank you very much for your understanding. At this time, guests are not allowed to join you.
CELL PHONES AND PAGERS
For your comfort, cell phones and pagers are asked to be turned off in the spa area.
Hours
By Appointment Only • Monday thru Thursday 10 am – 5:30 pm
Friday 9 am – 2 pm • Closed Saturday & Sunday
MC/VISA, CHECKS, CASH ARE ACCEPTED
Paragraph
SKIN DEEP IS LOCATED AT: 542 North Plum Street, Fruita CO 81521