Full Service List

SKIN DEEP IS LOCATED AT
207 ALCOVE DRIVE,
GRAND JUNCTION CO 81507
BY APPOINTMENT ONLY
Skin Deep Full Service Skin Care Treatments
At Skin Deep, I take skin care to the next level. As a master esthetician, you won't experience a facial, skin peel, microdermabrasion, manicure or pedicure anywhere else. If you would like any other service outside of the list below, simply ask upon scheduling your appointment.  Certain services I provide require a Medical Director. Dr. Scott Rollins is Skin Deep's Medical Director. 2470 Patterson Rd. #8 Grand Junction. 970-245-6911.
---
SKIN DEEP CONSULTATION 45 min $25
Consult with Jo Ann and experience skin care as never before. Jo Ann will provide a clinical evaluation of your skin, products and overall health. You will leave with a fully customized skin care plan. We will set goals together to achieve lasting results.
ESSENTIAL EXPRESS 40 min $80.00
When you need a little Me time and you don't have time for a full treatment, this provides a nice relaxing option. Includes customized cleansing, exfoliation, mask & moisturizer/sunscreen.
THE ACNE SOLUTION 45 min $80.00
A treatment to soften the not-so-sweet edges. This is an excellent deep pore cleansing facial for anyone suffering with acne, especially teens. Fully customized deep pore cleansing, dis-incrustation using galvanic current and enzyme therapy masks, extractions, hi-frequency (to minimize bacteria), acne control mask, beta-hydroxy toner, acne solution moisturizer and sunblock.
TOTAL LOVING CARE 60 min $80.00
Enjoy a moment of sweet relaxation and comfort. This tender loving care facial is for oncology patients. Immerse into a refreshing and gentle skin treatment. The TLC will moisturize, soothe and condition stressed skin from harsh chemotherapy and radiation treatments. You will feel calm and relaxed with this total body recovery and hydration that just isn't served anywhere else.
SKIN DEEP SIGNATURE FACIAL 70 min $95.00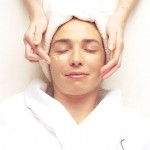 Let your beauty blossom. Freshen your complexion with this Skin Deep Customized treatment. Enjoy, deep pore cleansing, sonic skin cleansing, customized enzyme therapy mask with steam, skilled clinical extractions, aromatherapy massage, customized mask, anti-aging serum, toning, moisturizer & sun protection. Herbal eye pads & foot/hand massage. Purchase a series of 4 treatments and save $40.
Book Now Buy Series of 4 – Select 'Packages' Tab Give as a Gift
CUSTOM-I-ZED ZENSATION 90 min $135.00
Includes Ampoules, Jelly Masks and More
Jo Ann will custom blend your specialized treatment according to your skin condition. This fully loaded facial incorporates many choices created from Vitamin C, Oxygen Rx, Algae's, Mud's, Brightening, Chocolate, Spices & Herbs, Ampoules and more -OH MY! This Zensation Facial promises layers and layers of skin glowing goodness. This is a perfect way to kick off your day!
HYDRO-REJUVENATION REVIVAL  75 min  $150
Antioxidants and skin nourishing high potency serums are vortex-infused into the skin, while toxins and impurities are simultaneously removed. The 3-step treatment is quick treatment and offers instant results, with no downtime. Includes extractions and customized mask. Effective for all skin types except hyper-sensitive. 
OxyGeneo 3-1 FACIAL 90 min $175
What makes OxyGeneo® a Super Facial? OxyGeneo provides 3 effective facial treatments simultaneously. It combines gentle exfoliation, natural skin oxygenation, and a deep facial rejuvenation with the infusion of essential revitalizing nutrients.Breakthrough OxyGeneo® Technology provides superior anti-aging results by treating the skin at a deeper level. Exfoliate, Infuse, and Oxygenate your way to youthful skin. Plump and hydrate, restore skin volume, renew youthful glow, revitalize dull complexion, reduce the appearance of wrinkles, firm skin and tighten pores, improve skin cell production, reduce appearance of pigmentation. Safe for ANY skin type!
Book Now Give as a Gift Buy Series of 3 – Select "Packages" Tab
EYE SURRENDER $25.00
Stop the crow's feet, please! Never before have the eyes been so pampered…visible results from the very first treatment. By delivering a high concentration of marine collagen & marine elastin for outstanding absorbency, this treatment is proven effective to protect your skin against premature aging, smoothing wrinkles and tightens the skin around the eyes, reducing puffiness and dark circles.
This is not a stand alone service but may be added to any Skin Deep facial treatment.
Book Any Facial then Add Eye Surrender
RENEW AND REFINE MY BACK 60 min $95.00
Invigorating treatment to pep up your back complexion. Steaming compresses of pore refining essential oils will cleanse, exfoliate and refine the skin on your back. Be bare and confident and enjoy this rejuvenating delight. Treatment includes: Deep pore cleansing, enzyme therapy mask with steam, extractions, massage, customized mask and alpha hydroxy treatment.
EYELASH AND EYEBROW TINTING $18-$25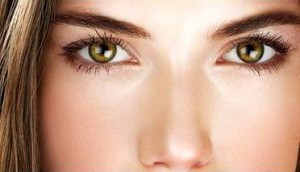 Nothing is more important than enhancing the beauty of the eyes, Achieving beautiful eyebrows and luminous lashes is possible for everyone! While the results may vary, just like regular coloring a touch-up may be necessary between 4-6 weeks.
Book Brow Tinting Now Book Brow/Lash Tinting Combo Now
Book Lash Tint Now Give Any Tinting as a Gift
PARAFFIN TREATMENTS $10.00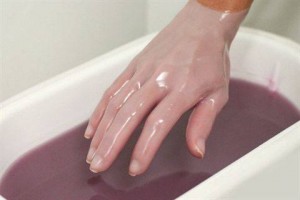 Your hands will be massaged with essential oils and wrapped in warm wax. You will then enjoy the warmth of heated mitts for a truly luxurious deep moisturizing treatment.
This is an add of service to any treatment.
Book Any Service & Add Paraffin Treatments
Waxing
WAXING RECOMMENDATIONS
Waxing services may not be performed on clients who are taking Accutane, Retin-A, Renova or Antibiotics, Insulin injecting diabetics, steroid drugs or any blood thinning medication, due to the sensitivity these products cause to the skin. Hair growth must be approximately 1/8″ in length or 2 to 3 weeks of hair growth to receive waxing services. Please allow 24 hours pre/post sun exposure. If you are planning for a special occasion, I recommend that you schedule your waxing service 3 to 5 days before your event or departure.
FACIAL WAXING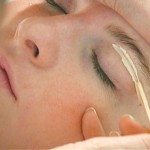 BROW $15 LIP $12 LIP & BROW $25
LIP & CHIN $20 CHIN $12 FACE $35
BIKINI $35 BRAZILIAN $60
Rejuvenation/Resurfacing Treatments
MICRO-NEEDLING/Collagen Induction Therapy  75 min $300
Hands down one of the most recommended treatments performed with AnteAGE Stem Cytokines after care kit included. Generates the new formation of elastin and collagen fibers. Improve acne scaring, stretch marks and moderate to deep lines. Down time SHOULD BE EXPECTED. Not recommended for active acne. Recommended in a series of 1 treatment per month for 3 treatments. A consultation is required before scheduling. Hand down one of the most recommended treatments performed with AnteAGE Stem Cytokine.
A consultation is required BEFORE scheduling. 
Book Now  Book a Series of 3 – Select 'Packages' Tab
NANO-NEEDLING COLLAGEN INDUCTION THERAPY  75 min $200
Nano-needling is very safe and minimally invasive. Making it both a painless and an effective skin tightening treatment. Nano infusion is safe for all skin types. You will experience a quick 24 hour recovery period. AnteAGE Stem Cytokines after care kit = additional charge. Excellent service for eye enhancement.
A consultation is required BEFORE scheduling. 
MICRODERMABRASION 45 min $135.00
Rejuvenate your skin and increase your collagen production with Microdermabrasion. Most people require a series of 4 treatments every 10 days to receive optimum results. Although a single treatment will greatly benefit and restore beautiful radiant skin. Treats a multitude of skin conditions.
Microdermabrasion is based on mechanical exfoliation, the results are immediately visible after the first treatment, making way for smooth, softer skin and a refreshed complexion . This non-invasive skin rejuvenation procedure that will remove the epidermal layer and initiate cellular regeneration in the form of collagen. A skin lighting agent will be used prior to the treatment to assist with hyper-pigmentation. Extractions, a calming mask and sun screen will be applied post treatment. Most people require a series of 4 treatments every 10 days to receive optimum results. Although a single treatment will greatly benefit and restore beautiful radiant skin. Treats a multitude of skin conditions.
Book Now Give as a Gift Buy Series of 4 – Select 'Packages' Tab
Purchase a Series of 4 Treatments for $460.00
DERMAPLANING WITH MICRO PEEL $135
A dermaplane/epidermal leveling treatment with light AHA exfoliant/hydration ampoule or mask. This treatment will eliminate "peach fuzz" and assist in the removal of dead skin cells allowing a jump start for skin renewal and allowing a nutrient infusion to follow.The results equal smooth skin, which promotes a flawless make-up application. This a a collagen stimulating treatment that aids in the treatment of hyper pigmentation. Treat your skin to true radiance.
VI PEELS
VI PEEL PRECISION+  55 min $275
Consultation is required BEFORE booking: Specifically formulated for pigmented skin 4-5 days of downtime; reduces the appearance of age spots; brightens even the most stubborn areas of discoloration and smooths away rough skin texture.
VI PEEL PURITY WITH PRECISION ACNE  55 min $275
Consultation is required BEFORE booking: During your battle with acne, you can be left with scarred skin and sometimes increased pigmentation. Acne scars will often fade over time but sometimes they need a little help. Experience the difference and help eliminate acne scars; skin damage and leave your skin smooth and clear. 4-5 days of downtime.

A consultation is required BEFORE scheduling. 
Natural Nail Care
MESA MELTDOWN FOOT RITUAL  75 min  STARTING AT $65
Ease your tension and immediately calm your mind with this delightful and invigorating pedicure. Removes lifeless layers with a healthy refining scrub that quickly re-polishes unwanted calluses. Zoya all natural/organic ingredients are used free of harmful chemicals. If you are experiencing a foot or toe nail fungus, I will not be able to service you. If you have gel polish please call ahead as more time will be need to remove these polishes.
DESERT WILLOW AGELESS MANICURE  60 min STARTING AT $40
Extravagant and peaceful. Your hands will never feel better than after this all organic natural nail/hand treatment. Enjoy the art of massage and experienced manicure techniques. Zoya polish does not include any toxic chemicals. Take a deep breath and unwind. If you are wearing a gel nail polish, please call ahead as extra time is needed for removal.
Under Wraps – Body Treatments
SHIRODHARA 60 min $145.00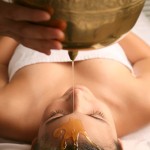 Melt into bliss and experience the most divine ancient Ayurvedic ritual to rest and calm the mind. This traditional ayurvedic treatment is my favorite to reduce tension. This luxurious warm oil treatment is infused with aromatic essential oils that are dripped onto your forehead and down through your hair. Believed to center and balance your chakra points. You will receive a massage of the head, neck, shoulders and feet. It is recommended to leave the oils in your hair for at least 1 hour post treatment for conditioning.
Customized Gift Giving
Skin Deep Gift Certificates are the perfect gift for any occasion. Single treatments or a customized package are available upon request. The perfect gift! TO PURCHASE A GIFT CERTIFICATE,  PLEASE CALL AHEAD.  I SCHEDULE BY APPOINTMENT ONLY.
Mission Statement
Skin Deep is committed to offering clients the latest in non-surgical clinical esthetic technologies and techniques. My services are delivered with the highest standards available. I promise to offer only the safest, most efficacious treatments and procedures providing you with high quality, services and products. Skin Deep provides an environment that is clean, comfortable and relaxing for both men and women. It is my goal to provide you with knowledge, comfort and personalized attention creating a totally memorable and rejuvenating experience. I enjoy building an enduring and rewarding relationship with you my client and the community, through knowledge, wellness and superior service.
Salon Etiquette
A 24-hour cancellation notice is requested or a full service fee will apply.
If you are feeling ill, please wait until you are well before rescheduling, I ask that you do not come into the studio. As long as you have spoken to me, there will be no cancellation fee for illness. All precautions are being taken for your safety and the safety of others. If you are late to your appointment, this time will be deducted from your scheduled service time. If you are 15 minutes late, your appointment will be cancelled, and a full service fee will be charged. Thank you very much for your understanding. At this time, guests are not allowed to join you.
CELL PHONES AND PAGERS
For your comfort, cell phones and pagers are asked to be turned off in the spa area.
Hours
By Appointment Only • Monday thru Thursday 10 am – 6 pm
Friday 9 am – 2 pm • Closed Saturday & Sunday
MC/VISA, CHECKS, CASH ARE ACCEPTED