Full Service List
Skin Deep Full Service Skin Care Treatments
Thank you for your interest in the wide variety of professional clinical skin care services I offer. If you would like any other service outside of the list below, simply ask upon scheduling your appointment.
---
SKIN DEEP NON-MEDICAL CONSULTATION 45 min $25
Consult with Jo Ann and experience skin care as never before. Jo Ann will provide a clinical evaluation of your skin, products and overall health. You will leave with a fully customized skin care plan. We will set goals together to achieve lasting results. This consultation is not for lasers, laser hair removal, chemical peels, veins, CO2 or Sublative/Accent RF. You will need to schedule the medical consultation.
MEDICAL SPA CONSULTATION 45 min $75
This consultation is an in-depth consultation regarding your medical history and discussion regarding the various Medical Spa Services that I can perform. This includes: IPL, Sublative RF, CO2 Resurfacing, Accent RF, Vein Treatments, Laser Hair Removal, Acne Laser Treatments and Levulan; (This consultation is not for botox, fillers or dermatology appointments. You will need to contact Vicki Filz at 970-549-1175 to arrange this type of consultation.)
MINI FACIAL 40 min $75.00
When you need a little Me time and you don't have time for a full treatment, this provides a nice relaxing option. Includes customized cleansing, exfoliation, mask & moisturizer/sunscreen.
THE ACNE SOLUTION 45 min $75.00
A treatment to soften the not-so-sweet edges. This is an excellent deep pore cleansing facial for anyone suffering with acne, especially teens. Fully customized deep pore cleansing, dis-incrustation using galvanic current and enzyme therapy masks, extractions, hi-frequency (to minimize bacteria), acne control mask, beta-hydroxy toner, acne solution moisturizer and sunblock.
TOTAL LOVING CARE 60 min $75.00
Enjoy a moment of sweet relaxation and comfort. This tender loving care facial is for oncology patients. Immerse into a refreshing and gentle skin treatment. The TLC will moisturize, soothe and condition stressed skin from harsh chemotherapy and radiation treatments. You will feel calm and relaxed with this total body recovery and hydration that just isn't served anywhere else.
SKIN DEEP SIGNATURE FACIAL 70 min $90.00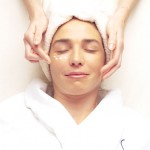 Let your beauty blossom. Freshen your complexion with this Skin Deep Customized treatment. Enjoy, deep pore cleansing, sonic skin cleansing, customized enzyme therapy mask with steam, skilled clinical extractions, aromatherapy massage, customized mask, anti-aging serum, toning, moisturizer & sun protection. Herbal eye pads & foot/hand massage. Purchase a series of 4 treatments and save $60.
Book Now Purchase a Series of 4 Give as a Gift
CUSTOM-I-ZED ZENSATION 90 min $135.00
Jo Ann will custom blend your specialized treatment according to your skin condition. This facial incorporates many choices created from algae's, muds, olive oil, lavender, chocolate, spices, ampoules and pumpkin. This Zensation Facial promises layers and layers of skin glowing goodness. OH – what a way to kick off your day!
OxyGeneo 3-1 FACIAL 90 min $250
What makes OxyGeneo® a Super Facial? OxyGeneo provides 3 effective facial treatments simultaneously. It combines gentle exfoliation, natural skin oxygenation, and a deep facial rejuvenation with the infusion of essential revitalizing nutrients.Breakthrough OxyGeneo® Technology provides superior anti-aging results by treating the skin at a deeper level. Exfoliate, Infuse, and Oxygenate your way to youthful skin. Plump and hydrate, restore skin volume, renew youthful glow, revitalize dull complexion, reduce the appearance of wrinkles, firm skin and tighten pores, improve skin cell production, reduce appearance of pigmentation. Safe for ANY skin type!
SKIN DEEP PURE ORGANIC FACIAL 60 min $95.00
Plants with healing properties free of GMO and gluten based products beautifully scented by nature. Created by Julie Levine of Leaf People Skin Care. Julie's lab is located here in Grand Junction. She uses the latest botanical research providing purely radiant results. It is a pleasure to add this amazing line of scientifically based customized skin care choices to Skin Deep.
IS CLINICAL FIRE & ICE FACIAL 60 min $135
This facial is excellent for all skin types and ages, this facial results in a complexion that is dramatically refined, with no downtime, peeling, or other negative side effects. Intensive clinical treatment designed to rapidly and safely resurface the skin, reducing fine lines and wrinkles while smoothing, softening and encouraging cellular renewal.
Awakening your senses, this phenomenal treatment incorporates both active and soothing formulas, which display aromas of warm cinnamon and spice as well as cool peppermint. The centerpiece of this remarkable treatment system is a combination of two therapeutic masques. The Resurfacing and Rejuvenating masques are followed by a unique combinations of serums and creams.
EYE SURRENDER $25.00
Stop the crow's feet, please! Never before have the eyes been so pampered…visible results from the very first treatment. By delivering a high concentration of marine collagen & marine elastin for outstanding absorbency, this treatment is proven effective to protect your skin against premature aging, smoothing wrinkles and tightens the skin around the eyes, reducing puffiness and dark circles.
This is not a stand alone service but may be added to any Skin Deep facial treatment.
Book Any Facial then Add Eye Surrender
THE OXYGEN RX TREATMENT 65 min $140.00
Get ready for a mega-moisture boost, your skin will be smoothed to perfection. Created by Dr. Pugliese of Circadia Skin Care. This treatment can be used on any skin type. The germicidal action makes it extremely beneficial for acne. The lightening and tightening capabilities give instant results . This procedure is quick, easy and pleasant. The end result is clear and luminous skin with a feeling of firmness. It helps to decrease redness and stimulates collagen enhancing cells. Extractions included.
NECTAR GLO VITAMIN C FACIAL 80 min $125.00
Get up & GLOW! Finally, the brilliant, beaming skin you've been waiting for! Freshen your complexion with a blend of deep wrinkle combating peptides and Vitamin C. Keep your sun-kissed skin ultra-smooth with an extremely high dose of lipophilic Vitamin C. This age-defying treatment imparts so much vitamin and antioxidant goodness, your face just plumps up with happiness! Formulated with a 25% C-Lipo a powerful form of Vitamin C that helps stimulate collagen, increases moisture, and accelerates healing. Enjoy this super recovery facial and let your beauty blossom!
TIGHTENING AND BRIGHTENING 80 min $125.00
All is bright and invigorating. This treatment is a must for anyone prone to pigment concerns. When added to a brightening home care program, Skin Brightening & Tightening will be the boost you are looking for.This treatment requires an at home regime necessary to suppress hyperpigmentation on a daily bases
RENEW AND REFINE MY BACK 60 min $95.00
Invigorating treatment to pep up your back complexion. Steaming compresses of pore refining essential oils will cleanse, exfoliate and refine the skin on your back. Be bare and confident and enjoy this rejuvenating delight. Treatment includes: Deep pore cleansing, enzyme therapy mask with steam, extractions, massage, customized mask and alpha hydroxy treatment.
MAKEUP CONSULTATION AND APPLICATION 45 min $75
EYELASH AND EYEBROW TINTING $18-$25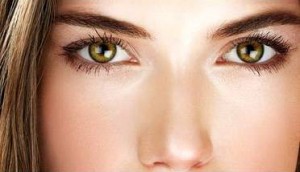 Nothing is more important than enhancing the beauty of the eyes, Achieving beautiful eyebrows and luminous lashes is possible for everyone! While the results may vary, just like regular coloring a touch-up may be necessary between 4-6 weeks.
Book Brow Tinting Now Book Brow/Lash Tinting Combo Now
Book Lash Tint Now Give Any Tinting as a Gift
PARAFFIN TREATMENTS $10.00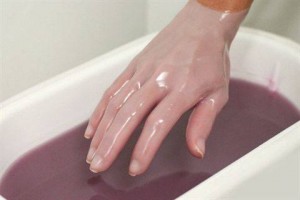 Your hands will be massaged with essential oils and dipped into warm paraffin wax. You will then enjoy the warmth of heated mitts for a truly luxurious deep moisturizing treatment.
This is an add of service to any treatment.
Book Any Service & Add Paraffin Treatments
Waxing
WAXING RECOMMENDATIONS
Waxing services may not be performed on clients who are taking Accutane, Retin-A, Renova or Antibiotics, Insulin injecting diabetics, steroid drugs or any blood thinning medication, due to the sensitivity these products cause to the skin. Hair growth must be approximately 1/8″ in length or 2 to 3 weeks of hair growth to receive waxing services. Please allow 24 hours pre/post sun exposure. If you are planning for a special occasion, I recommend that you schedule your waxing service 3 to 5 days before your event or departure.
FACIAL WAXING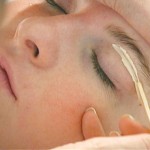 BROW $15 LIP $12 LIP & BROW $25
LIP & CHIN $20 CHIN $12 FACE $35
BODY WAXING
UNDERARM $25 HALF ARM $30 FULL ARM $40
HALF LEG LOWER $40 HALF LEG UPPER $45 FULL LEG $70
BIKINI $35 BRAZILIAN $60 NECK $20
FULL LEG W/BIKINI $95 BACK $60 TUMMY TRAIL $15
FINGERS/TOES $15
Rejuvenation/Resurfacing Treatments
ALPHA HYDROXY PEEL 30 min $90.00
Made from naturally occurring acids found in fruits and other foods. Stimulates cell growth and promotes repair and regeneration of the skin. Resurfacing treatment designed to visibly soften, smooth and rejuvenate skin. Recommended for mature, aged or sun damaged skin. Best results are obtained when used in conjunction with at home based AHA treatments.
BETA PEEL 17% 30 min $90.00
This is a
beta hydroxy acid
, which is more commonly known as salicylic acid, an ingredient that has multiple benefits for numerous skin types.
For oily and heavy thick skin. Beta-Peels help eliminate bacteria and dissolves sebum. Beta Peel is proven to be an effective peel for blemished skins.
VI PEELS
If you are looking for beautiful and healthy glowing skin. This peel contains a blend of specially selected acids that work in combination with each other to give you a fresh an evenly toned complexion. The trichloroacetic acid in the formulation is a very good scar-healing agent that also stimulates the growth of collagen for deep level cell renewal. It also contains the vitamin-A derivative Retin-A that works against wrinkles and fine lines, as well as ascorbic acid (vitamin C) for it's natural antioxidant and exfoliating properties. The anesthetic and antiseptic properties of phenol are also employed for the treatment, while also greatly influencing the ability of the solution to penetrate the skin layers. Excellent for acne and hyperpigmentation known as Melasma (pregnancy mask).
VI PEEL ACNE $150; VI PEEL BASIC $250; VI PEEL PRECISION $300; VI PEEL PRECISION+ $350
Book Acne Peel Book Basic Peel
Book Precision Peel Book Precision +
MICRODERMABRASION 45 min $135.00
Rejuvenate your skin and increase your collagen production with Microdermabrasion. Most people require a series of 4 treatments every 10 days to receive optimum results. Although a single treatment will greatly benefit and restore beautiful radiant skin. Treats a multitude of skin conditions.
Microdermabrasion is based on mechanical exfoliation, the results are immediately visible after the first treatment, making way for smooth, softer skin and a refreshed complexion . This non-invasive skin rejuvenation procedure that will remove the epidermal layer and initiate cellular regeneration in the form of collagen. A skin lighting agent will be used prior to the treatment to assist with hyper-pigmentation. Extractions, a calming mask and sun screen will be applied post treatment. Most people require a series of 4 treatments every 10 days to receive optimum results. Although a single treatment will greatly benefit and restore beautiful radiant skin. Treats a multitude of skin conditions.
Book Now Give as a Gift Give the Series of 4!
Purchase a Series of 4 Treatments for $432.00 and Save 20%
DERMAPLANING WITH MICRO PEEL $135
A dermaplane/epidermal leveling treatment with light AHA exfoliant/hydration ampoule or mask. This treatment will eliminate "peach fuzz" and assist in the removal of dead skin cells allowing a jump start for skin renewal and allowing a nutrient infusion to follow.The results equal smooth skin, which promotes a flawless make-up application. This a a collagen stimulating treatment that aids in the treatment of hyper pigmentation. Treat your skin to true radiance.
CO2 FRACTIONAL LASER RESURFACING
This is an effective treatment for photodamage, wrinkles, acne scars, burns and other traumas to the skin including discoloration. CO2 may be performed anywhere on the body. The newest version of Fractional CO2 Active/Deep FX uses very short pulsed light energy (known as ultrapulse) or continuous light beams that are delivered in a scanning pattern to remove thin layers of skin with minimal heat damage. Recovery takes up to two weeks.
Spot Treatment – $150; Neck/Hands/Chest – $500; Light Face – $600; Medium Face – $800; Deep Face – $1500
Book Spot Treatment Book Neck Book Hands
Book Chest Book Light Face Book Medium Face Book Deep Face
Give CO2 Fractional Laser as a Gift
LASER HAIR REMOVAL
I use a Lumenis LightSheer Diode Laser to perform all laser hair removal. This permanent hair removal procedure can be done on most areas of the face and body. A series of 6 to 8 treatments are recommended to achieve the best results and the treatments are performed every 4 to 8 weeks apart. It is best to treat non-tan skin and the hair must be present in the follicle at the time of treatment, therefore, no plucking, waxing, tweezing or depilatory creams may be used 2 to 3 weeks before receiving treatment. Blonde, Grey or Red Hair will only be reduced by 50% or less. Laser hair removal works best on light skin and dark hair.
Neckline -$50; Lip – $100; Lip/Chin – $150; Arms/Legs – $150 per 15 min sessions; Underarms – $150; Bikini Line – $200; Brazilian Bikini – $350; Back – $500.
Book Neckline HR Book Lip HR Book Lip/Chin HR Book Arms/Legs HR
Book Underarms HR Book Bikini Line HR Book Brazilian Bikini HR Book Back HR
Give Any Laser Hair Removal as a Gift
INTENSE PULSED LIGHT (IPL)
IPL is one of my favorite procedures for the active outdoor lifestyle enthusiast. This treatment uses an intense pulsed light to reduce the appearance of brown sun spots and broken blood vessels. It also minimizes the appearance of fine lines, pores and brings a more youthful, rejuvenated glow to the skin. A series of 3 treatments are recommended to achieve the best results, but most patients love the improvements even after the first treatment. This treatment is non-invasive with little recovery time.
Spot Treatment – $75; Neck/Chest – $100 each area; Arms – $350; Face – $300; Hands – $100
Book IPL Spot Treatment Book IPL Neck Book IPL Chest
Book IPL Arms Book IPL Face Book IPL Hands
Give Any IPL Treatment as a Gift
SUBLATIVE REJUVENATION
Smooth Out the Lines of Time! RF energy is directed to the skin in the form of a matrix. Healthy skin around the dots accelerates the healing process of the skin. Post treatment, new collagen and healthy skin cells are produced. Mild to moderate wrinkles and superficial skin discolorations are reduced. The texture of your skin becomes smoother and more elastic. This technology has been shown to effectively treat mild to moderate wrinkles, red and brown spots, and textural irregularities.
Neck/Chest – $100 each area, Face – $500
Book Neck Book Chest Book Face Now
Give Sublative Rejuvenation as a Gift
NON-INVASIVE SKIN TIGHTENING (ACCENT)
We all want a more youthful, firm and toned appearance without downtime. The FDA-cleared ReFirme ST Applicator offers virtually painless and fast treatment to achieve firmer skin. It is ideal for targeting those telltale signs of aging, including, sagging under the eyes, saggy brow lines, and nasolabial folds. Perfect prior to a special event. ie..class reunion, wedding, photo shoot.
Accent Radio Frequency – $250
SURFACE TREATMENT FOR VEINS
In most cases, laser treatments can effectively treat spider veins and smaller varicose veins. This technique sends very strong bursts of light through the skin onto the vein. This makes the vein slowly fade and disappear. Not all skin types and colors can be safely treated with lasers. No needles or incisions are used. Laser treatments last for 15 to 20 minutes. Generally, 2 to 5 treatments are needed to remove spider veins in the legs. Laser therapy usually isn't effective for varicose veins larger than 3 mm (about a tenth of an inch). You can return to normal activity right after treatment. Possible side effects of lasers include: Redness or swelling of the skin right after the treatment that disappears within a few days. Treatment times and pricing vary and will be quoted during your consultation. A consultation is required prior to scheduling.
LASER TRIO
Not sure which treatment is correct for you? Do you want 1 of everything? That is our Laser Trio. It combines Intense Pulsed Light, Skin Tightening and Sublative Rejuvenation all in the same treatment session for the ultimate impact.
Face – $999.99; Face & Neck – $1,199; Face, Neck & Chest – $1,399
Book TRIO FaceBook TRIO Face & NeckBook TRIO Face, Neck, Chest
PHOTODYNAMIC THERAPY LEVULAN
Levulan and IPL photorejuvenation is designed for people who are struggling with actinic keratosis and ugly brown spots. Photodynamic Therapy (PDT) is a special treatment performed with a topical photosensitizing agent called Levulan (5-aminolevulinic acid or ALA) activated with the correct wavelength of light. These treatments remove sun damaged pre-cancerous spots called actinic keratoses. Sun damage, fine lines, and blotchy pigmentation are also improved because of the positive effect of Levulan and the light treatment. ALA/PDT treatment also has the unique ability to minimize pores and reduce overactive oil glands. It effectively treats stubborn acne, rosacea, and redness.
$900 per application may be applied to most areas of the body with approximately 5 -10 days of downtime.
Book Levulan Give Levulan as a Gift
Under Wraps – Body Treatments
SHIRODHARA 60 min $145.00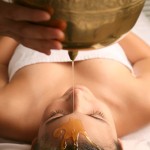 Melt into bliss and experience the most divine ancient Ayurvedic ritual to rest and calm the mind. This traditional ayurvedic treatment is my favorite to reduce tension. This luxurious warm oil treatment is infused with aromatic essential oils that are dripped onto your forehead and down through your hair. Believed to center and balance your chakra points. You will receive a massage of the head, neck, shoulders and feet. It is recommended to leave the oils in your hair for at least 1 hour post treatment for conditioning.
Customized Gift Giving
Skin Deep Gift Certificates are the perfect gift for any occasion. Single treatments or a customized package are available upon request. The perfect gift!
Mission Statement
Skin Deep is committed to offering clients the latest in non-surgical clinical esthetic technologies and techniques. My services are delivered with the highest standards available. I promise to offer only the safest, most efficacious treatments and procedures providing you with high quality, services and products. Skin Deep provides an environment that is clean, comfortable and relaxing for both men and women. It is my goal to provide you with knowledge, comfort and personalized attention creating a totally memorable and rejuvenating experience. I enjoy building an enduring and rewarding relationship with you my client and the community, through knowledge, wellness and superior service.
Salon Etiquette
Because Skin Deep is by appointment only your appointment is time reserved exclusively for you. I kindly request that you please review the re-scheduling policy. If you need to reschedule or cancel an appointment, Skin Deep requires a minimum of 24-hour's notice. If you need to cancel your appointment, please call me at: (970) 250-9249. If I don't answer leave your information on my voice mail.
Please keep in mind that "no-shows" or last minute changes leave me with empty appointment times. The re-scheduling policy allows me time to inform guests on a standby list of any availability, thus better serving everyone. Arriving late will deprive you of precious treatment time. To avoid delaying my next guest, your service will need to end on time regardless of when you arrived. More than 24 hour's notice, service will be canceled at no charge. Less than 24 hour's notice, 50% of the service price will be charged. Failure to show without notice, 100% of the service price will be charged.
CELL PHONES AND PAGERS
For your comfort, cell phones and pagers are asked to be turned off in the spa area.
Hours
By Appointment Only • Monday thru Thursday 10 am – 6 pm
Friday 9 am – 2 pm • Closed Saturday & Sunday
MC/VISA, CHECKS, CASH ARE ACCEPTED