Enjoy an Anti-Aging Perky Pumpkin Facial
The Holiday Special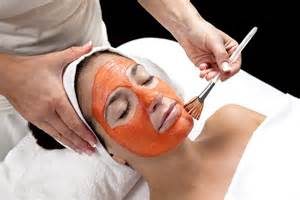 Say goodbye to dry and dull complexions and say hello to smoother younger more radiant skin. Enjoy this anti-aging treatment with brightening ingredients made from pumpkin enzymes.
The perky pumpkin facial will dissolve impurities and dead skin cells while encouraging healthy skin renewal. Sanitas skin care is created with a targeted blend of organic fruit enzymes, humectants and antioxidants. Help your skin and decrease the appearance of fine lines and wrinkles; hydrate and refine your complexion.
Enjoy the aroma of fresh pumpkin pie. Your skin benefits from the alpha-hydroxy acids found naturally in pumpkin to rejuvenate and replenish your complexion. This treatment promises layers upon layers of skin glowing goodness. Oh what a way to kick off your day.
This treatment regular price $125; is on special for a $45 savings.
#skindeepgj.com, #skincare, #antiaging
Contact Jo Ann at 970-250-9249