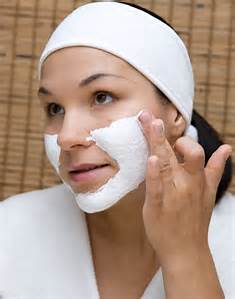 Everything from wind, sun. over exfoliation,  and extreme weather will leave your face red and inflamed. It is important to know that the your skin has a lipid barrier and you want to protect it. This will assist your skin in staying moisturized during the dry cold winter months.
When your skin needs a time-out, use a mask with soothing ingredients  to calm your skin such as calendula, rose, cucumber, aloe or milk and honey.
Try #leafpeople calendula-goji Radiant Mask which offers intense hydration. You may even leave this on the skin over night. VitaRich Mask by #sanitas is an enriching mask that imparts deep hydration to replenish dry, dull skin due to harsh winter conditions. To firm skin with a loss of elasticity and irritation try ReVitaLize Mask by #sanitas. This contains a complex antioxidant formula the replenishes moisture and smooth fine lines and wrinkles.
Don't suffer with red irritated  skin, calm it bycontacting Jo Ann at www.skindeepgj.com to learn more or schedule a treatment. 970-250-9249.