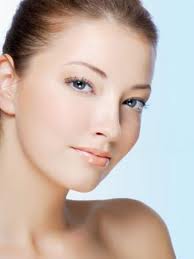 What is your skin type?
The most important question regarding your skin care routine.
This will help you to determine what products you should choose.
NORMAL SKIN: Cheeks are generally smooth, moist to touch and evenly pigmented. Occasionally skin is oily or dry.
COMBINATION SKIN: Cheeks are moist to touch, smooth and evenly pigmented.  May occasionally feel oiliness on nose, forehead or chin.
OILY SKIN: Skin is shiny, congested and prone to blemishes.
DRY SKIN: Skin feels tight, flaky, dehydrated and may irritate easily.
SENSITIVE SKIN: Skin is easily irritated, reactive and prone to redness.
Enjoy a consultation at Skin Deep and learn what products work best for your skin.