Skin Protection and Why We Need SPF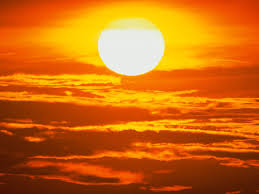 UV Radiation is the primary cause of free radicals in the skin. You have two types that you should be concerned about UVA/UVB.
The UVB rays stand for BURN, you will feel these rays. Unfortunately, one of the most damaging rays UVA you don't feel. UVA can penetrate through clouds or glass. Riding in your car or sitting by a sunny window will give you damage that you won't feel. Thus is why most people have more sun damage on the left side of their face, it is exposed next to the window while driving. UVA rays are present year round. You will not see the damage from these rays for several years. They also penetrate the skin 30-40 times deeper than UVB rays.
How do we protect our skin from this type of damage? Choose IS Clinical SPF 50, it is a broad spectrum SPF that protects against UVA/UVB rays. This formula is oil free and vitamin E enriched making it a perfect solution for all skin types especially oily/acne skin.
Be sure to apply your SPF 30 minutes before you go out and saturate your outer part of your skin the epidermis.
Learn more about skin protection and SPF by visiting Jo Ann at Skindeepgj.com or by calling 970-250-9249