6 tips to protect your skin while having fun in the sun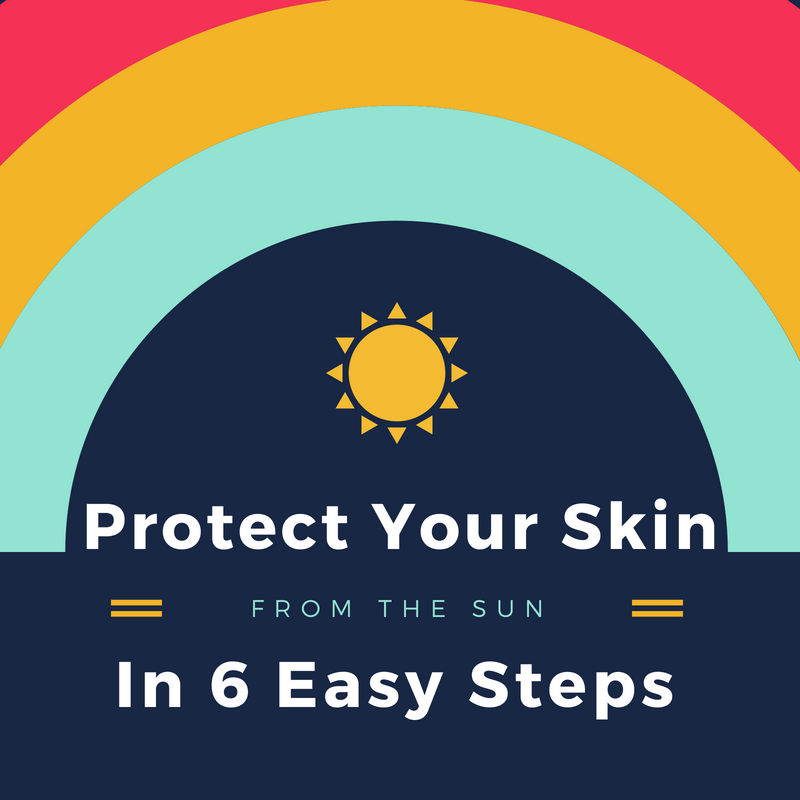 Living in western Colorado, with our 300+ days of sunshine, call on us to get outside and play.  Whether it's a lazy float down the river, biking our amazing trails, or simply soaking up the sun by the pool, being outside is part of living here.   Here are 6 simple tips to help you live your life and love your skin at the same time!
Wear a wide-brimmed hat.  Protecting your face and neck are essential for glowing skin.  Your facial skin is very sensitive and too much sun exposure will show in all the wrong ways.
Wear a light-weight, long sleeve shirt.  Our poor arms seem to take the brunt of the sun.  Most of us go outside with a hat and something covering our shoulders, but we neglect to protect our arms and hands!  Choose a UV fabric designed for summer wear which will keep you cool while protecting your skin.
Apply sunscreen the right way. Yes, it's true.  Not all sunscreen is created equal, and often times, even good sunscreen isn't applied correctly to provide optimal coverage. One shot glass full of spf is what is recommended for your body. Spray on SPF does not saturate the outer part of the skin, be sure to spray and rub in. #ISClinical Solar Eclipse 50 is what I recommend.  Contact me to order this wonderful product! When choosing an SPF only choose these ingredients: Titanium Dioxide and Zinc Oxide for full UVA/UVB protection. We now know that chemical based SPF are damaging our coral reefs, so be mindful and do not choose any chemical based SPF.
Be aware of glare. Wearing a hat won't protect your skin from glare.  This is especially important when you are on the river or skiing.  If your playing on a reflective surface, pull double duty; wear sunscreen and a hat!
Drink plenty of water.  Being hydrated won't keep you from getting sunburned, but your skin needs hydration, especially when you are outside working up a sweat in the hot sun!
Schedule a Custom-ized Zensation Facial.  This facial is individually customized to suit your current skin conditions and is sure to keep you skin looking fantastic, moisturized and radiant.  Book your facial today! Your skin will thank you. Or check out all my services to choose the right one for you.